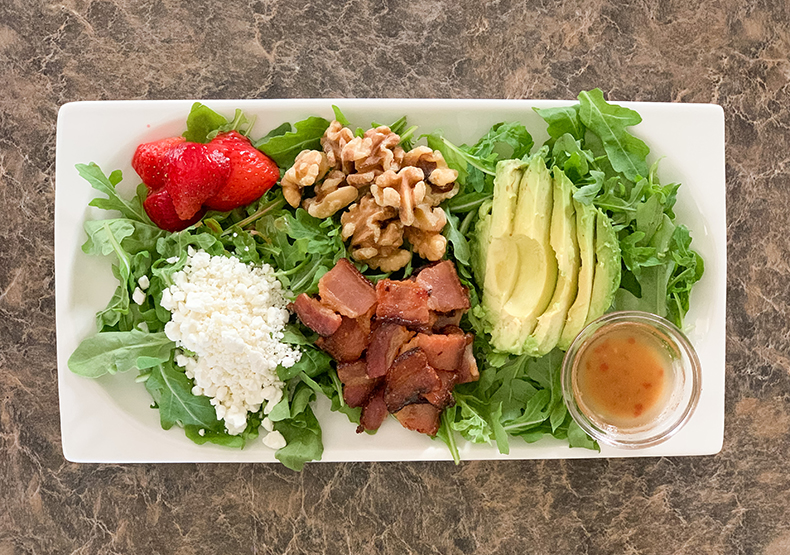 Bacon & Arugula Salad
by
@christinamiller
"I love eating salads for lunch (year round) and this one is my absolute favorite! It's a bacon and arugula salad with a warm bacon vinaigrette: emphasis on the BACON!"
Bacon & Arugula Salad
Serves3
Ingredients
1 pack Maplewood Kayem bacon, chopped
1/2 avocado, sliced
2 cups arugula
2 strawberries, sliced
1/4 cup walnuts
1/4 cup goat cheese
1 tbsp Dijon mustard
1 tbsp honey
1/2 tsp red pepper flakes
3 tbsp avocado oil
1/4 cup vinegar
Directions
Cook bacon in skillet on medium heat until crispy.
Remove bacon and keep bacon fat in the skillet, add in the mustard, honey, red pepper flakes, avocado oil, vinegar, salt and pepper and whisk for 1-2 minutes.
Place avocado, arugula, strawberries, walnuts, goat cheese and bacon in bowl. Drizzle with the bacon vinaigrette - enjoy!