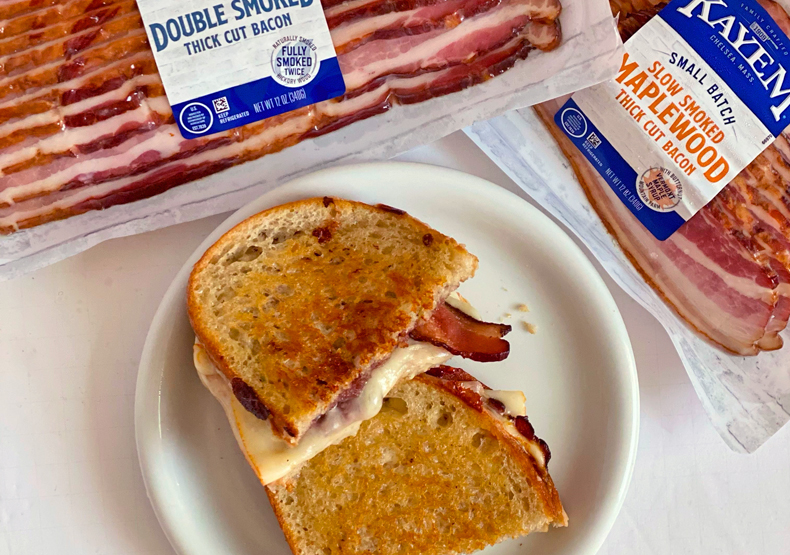 Bacon Grilled Cheese
by
@eastcoastfeastcoast
"ATTN: I just made one of the best grilled cheeses I've ever tasted with @kayembrand 's NEW handcrafted, thick cut Maplewood Bacon 🥓"
Bacon Grilled Cheese
Serves 1
Ingredients
2 strips Double Smoked Kayem Bacon
1 tbsp olive oil
2 slices of thick bread
2 tbsp mayonnaise
1 tbsp unsaled butter
1 tbsp fruit jelly (strawberry or fig are recommended)
2 slices American cheese
2 slice Muenster cheese
Directions
In a small skillet, cook the strips of bacon in olive oil. Transfer to a paper towel to cool/drain.
Spread half of the mayonnaise over the top side of each slice of bread.
Heat a small skillet over medium heat. Melt butter and place one slice of bread, mayo side down, in the skillet. Top with cheese and bacon.
Spread the jam on the inside of the other slice and top the sandwich with the jam side facing in. Cook until golden brown on each side. Serve immediately!