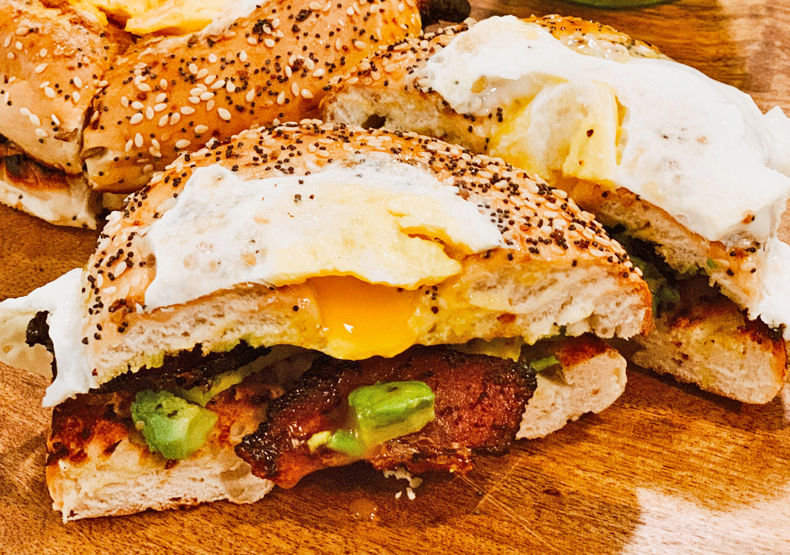 Egg in a Hole with Maplewood Bacon
Egg in a Hole with Maplewood Bacon
by
@tourwifetourlife
"I recently discovered Kayem Bacon, a family-owned New England brand, and knew right away that it would be the perfect addition to my egg in a hole! You guys, it is sooooooo good!"
Egg in a Hole with Maplewood Bacon
Serves2
Directions
If the bagel holes are small, cut away some of the center.
Cook the bacon in a skillet, until just crisp, then turn over and repeat.
Meanwhile, in a large ovenproof frying pan set over high heat, toast the cut sides of the bagel bases for 1-2 mins, until golden.
Slice the avocado. Top with lime juice and a little salt. Add to the bagel base.
Heat the olive oil in the frying pan over medium-high heat and add the bagel tops, cut-side down. Break an egg into each hole and cook until eggs and bagel tops are to your liking.
Put 3-4 pieces of bacon on each base, then sandwich with the eggy bagel top. Season and enjoy!