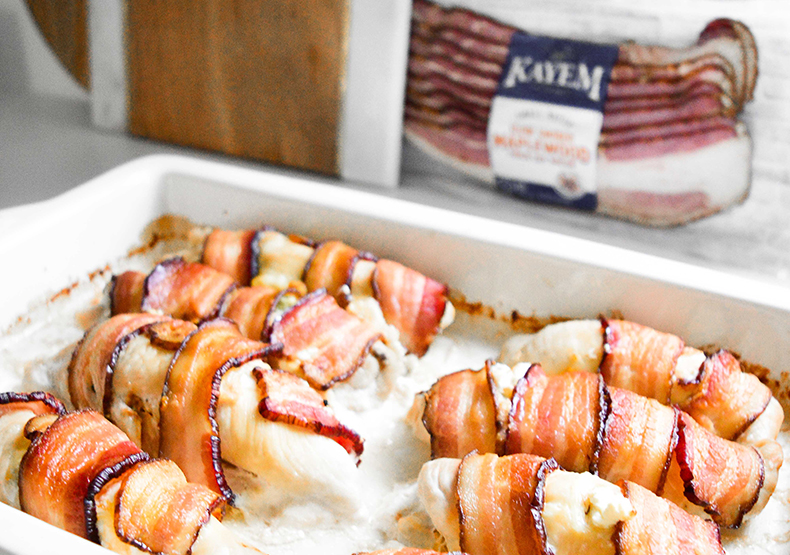 Jalapeño Popper Chicken
by
@alexaleconche
"This weekend, I tried my hand at Jalapeno Popper Chicken! It's wrapped in Kayem's new Maplewood bacon, which is thick cut and deliciousssss."
Jalapeño Popper Chicken
Serves5
Directions
Preheat oven to 350ºF.
Pound out chicken breasts to 1/4 inch thick. Top each chicken breast with cream cheese, mexican cheese and diced jalapenos.
Roll the chicken tightly lengthwise, then wrap with 1-2 pieces Kayem bacon. Place in a 9 x 13 baking dish, seam side down to secure.
Bake for 30-35 minutes. Drain any grease if necessary, then place back in oven for an additional 15 minutes (or until the bacon is crispy). Serve and enjoy!