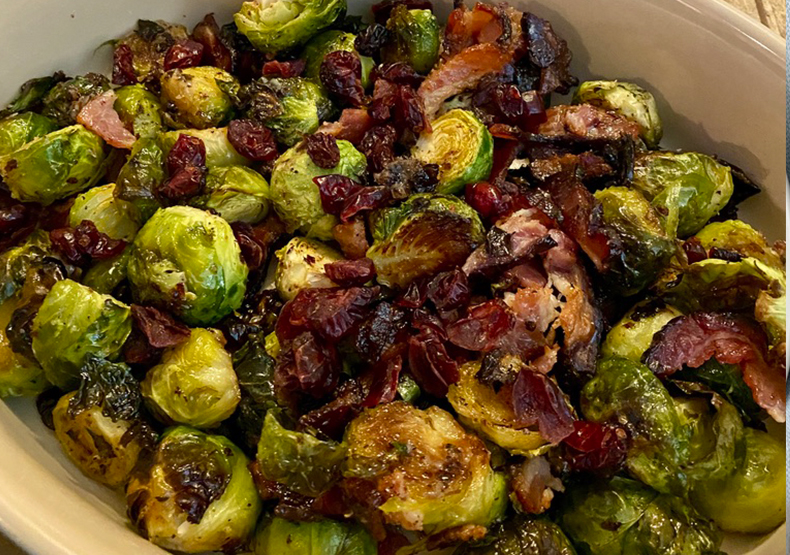 Roasted Bacon Brussels Sprouts
Roasted Bacon Brussels Sprouts
by
@alexavivo
""It's a delicious addition to game day apps or any of your favorite bacon dishes""
Roasted Bacon Brussels Sprouts
Serves 6
Ingredients
5 Kayem Maplewood Thick Cut Bacon slices, chopped
1 lb brussel sprouts, halved
2 tbsp salted butter
1 cup craisins
Salt and pepper
olive oil
Directions
Preheat oven to 425 degrees. Put rack on lower half of oven.
Toss brussel sprouts, olive oil, salt, pepper in bowl and then spread onto rimmed baking sheet. Arrange the chopped bacon pieces around the brussel sprouts on the pan.
Roast the brussel sprouts and bacon on a pan until both are crisping, around 25 mins.
Sprinkle craisins on top and serve.