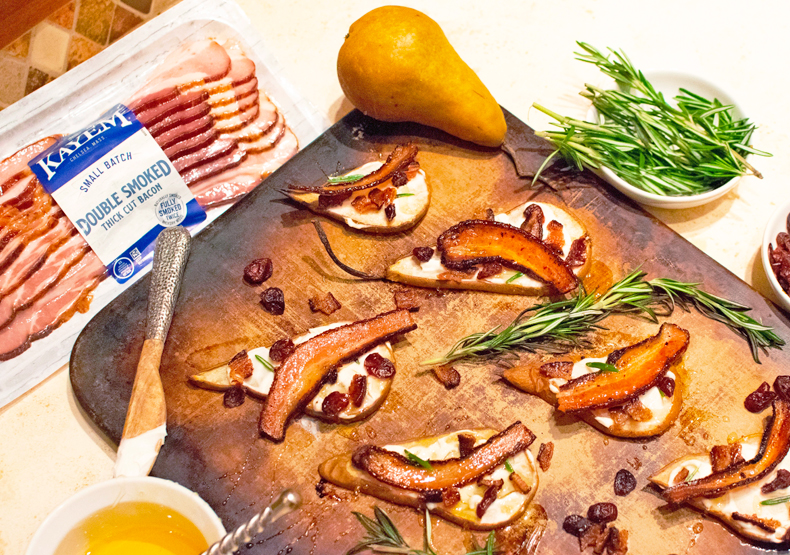 Sweet & Salty Bacon Pear Appetizer
Sweet & Salty Bacon Pear Appetizer
by
@fitstagram.michelle
"An Easy Ultimate Party-Pleaser App: ⁠🍐🥓 Naturally bacon was top of my mind. Found this bacon from local @kayembrand with DOUBLE SMOKED in big letters - uh YES please."
Sweet & Salty Bacon Pear Appetizer
Serves 4
Directions
Preheat the oven to 400ºF. Place pears on baking tray, and cook for 30 minutes.
Heat a pan on medium and cook bacon until lightly browned. Cut bacon in half, chopping one half into small bits and reserving the other for topping.
Allow pears to cool ~5 minutes before smearing with cream cheese. Top with bacon bits, rosemary, craisins and a sprinkle of sea salt. Finish with the reserved bacon halves and drizzle with honey. Serve and enjoy!