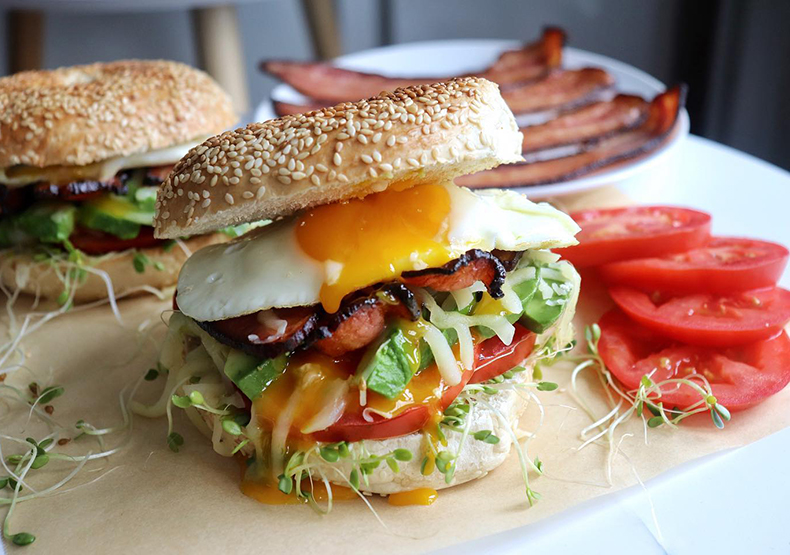 Ultimate Bagel Sandwich
by
@bostonfoodgram
"This ultimate bagel sandwich will start your day off with a bang and leave you full until way after lunchtime. It is great when you are having a lazy morning at home or if you are hosting guests. The key to this sandwich is thick cut bacon. I used Kayem's new Double Smoked Bacon that is extra thick-cut and slow cooked in small batches right here in New England!"
Ultimate Bagel Sandwich
Serves 1
Directions
Pre-heat oven to 400º F or heat up a pan to cook the bacon. Place bacon in the oven (20-25 minutes) or pan and begin baking until your desired crispiness.
Slice and toast the bagel.
Place egg in a frying pan with olive oil or butter and cook as desired.
Layer egg, bacon, tomato, avocado, sprouts and mozzarella on the bagel. Serve and enjoy!