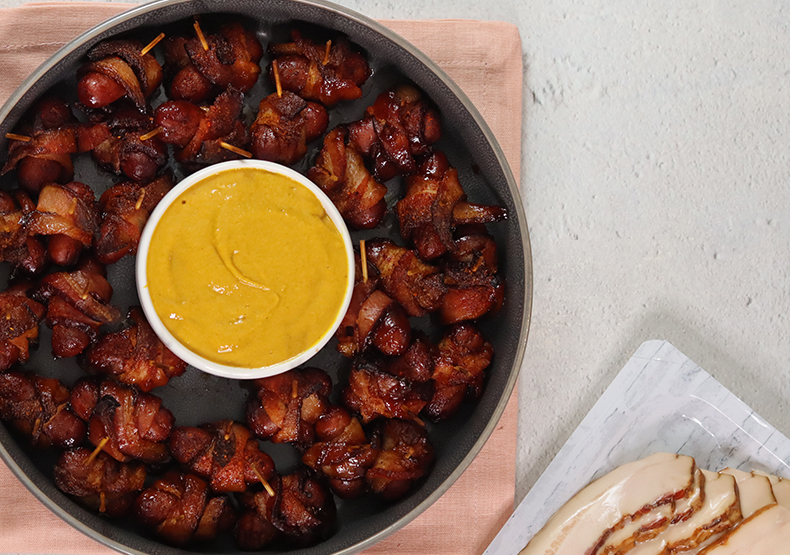 Bacon Wrapped Minis with Honey Mustard
Bacon Wrapped Minis with Honey Mustard
by
@caught.in.a.taste
"Guys, name your favorite appetizer! My new favorite is Bacon Wrapped Minis with Honey Mustard. I used @kayembrand's new Double Smoked Bacon which is handcrafted and slow cooked in small batches."
Bacon Wrapped Minis with Honey Mustard
Serves5-6
Directions
Preheat oven to 350ºF.
Cut each piece of bacon lengthwise into 2-3 thin strips.
Wrap each beef mini with a strip of Kayem bacon and tie a knot to secure.
Place bacon-wrapped minis on a parchment lined baking sheet. Bake for 30-35 minutes.
Once slightly cooled, spear each mini with a toothpick and dip in honey BBQ sauce. Serve with honey mustard and enjoy!