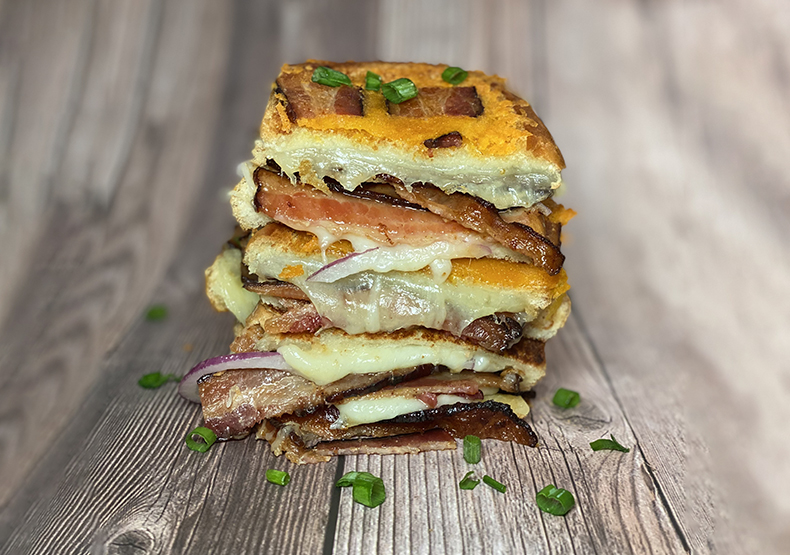 Bacon & Onion Grilled Cheese
Bacon & Onion Grilled Cheese
by
@a_couple_fatties
"Kayem is BACON it easy to love their extra-thick cut bacon with its mouthwatering taste. 😋 We made this Bacon Grilled Cheese with the Double Smoked flavor and it was delicious!"
Bacon & Onion Grilled Cheese
Serves2
Directions
Cook Kayem Bacon according to package directions.
Butter one side of each slice of bread. Place 2 of the bread slices butter side down in a large pan. Layer bacon, cheese and sliced onion, then top with second slice of bread.
Cook over medium heat until golden brown and cheese is beginning to melt. Flip and repeat on other side. Slice and enjoy!