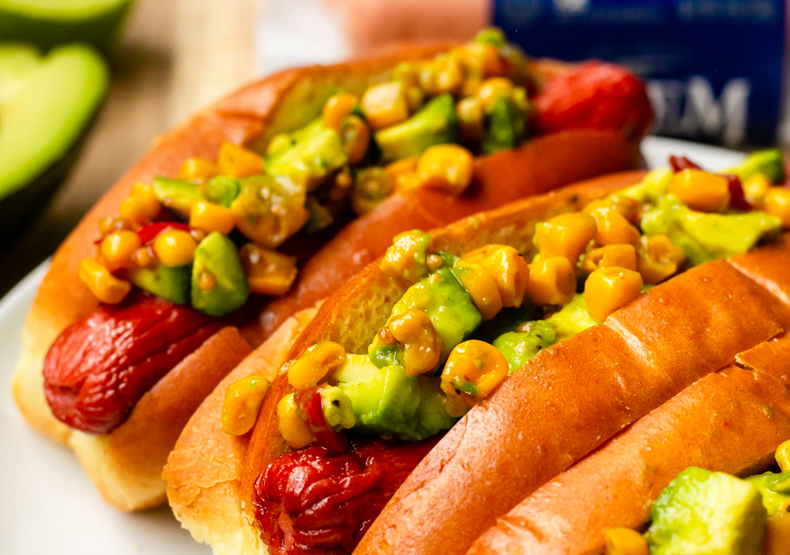 Avocado & Corn Salsa Topped Hot Dogs
Avocado & Corn Salsa Topped Hot Dogs
by
@toomanybites
"Avocado & corn salsa topped hot dogs with Kayem 🌭 . This combo was so good and perfect for the end of summer! #TastyToppingsWithKayem"
Avocado & Corn Salsa Topped Hot Dogs
Serves 4
Ingredients
1 14oz package of Kayem Beef & Pork Skinless Hot Dogs
Brioche Buns
Corn Salsa
1/2 avocado
1/2 lime
Directions
Cook hot dogs according to package instructions or by preferred method.
Lightly toast brioche buns for 1-2 minutes in air fryer.
Dice half an avocado into small chunks. Mix with desired amount of corn salsa (around 6 tbsp).
Assemble hot dogs and top with avocado/corn salsa mixture.
Serve with lime wedge. Enjoy!