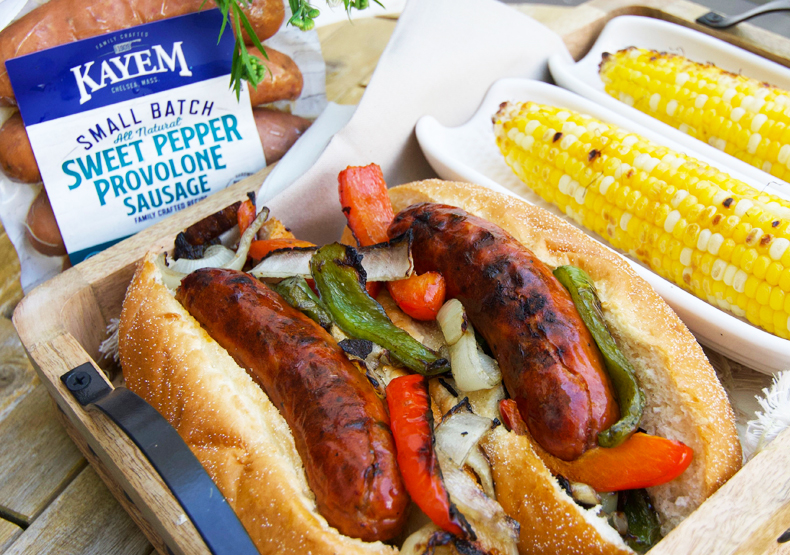 Grilled Sausage Sandwich
by
@nichollesophia
"Add more flavor to your summer menu with Kayem's new Small Batch Sausage. These grilled sausage, pepper & onion sandwiches are sure to satisfy your cravings "
Serves 4
Ingredients
1 package Kayem Sweet Pepper Provolone Sausage
Large hoagie rolls
1 red bell pepper, sliced
1 green bell pepper, sliced
1 large Vidalia onion
3 tablespoons olive oil
Directions
Pre heat your grill to a medium high heat. Place your grill pan in the grill to warm up.
Slice your peppers and onion length wise, about ¾ an inch thick.
Toss your peppers and onions in olive oil.
Place your sausage on the grill rotating every 3 minutes for a total of 12 minutes.
As your sausage is cooking, place your veggies onto your grill pan.
Mix the veggies every few minutes for a total of 8 - 10 minutes.
Top your favorite roll with sausage, peppers & onions and your favorite sauce. I do a mix of spicy mustard and ketchup.