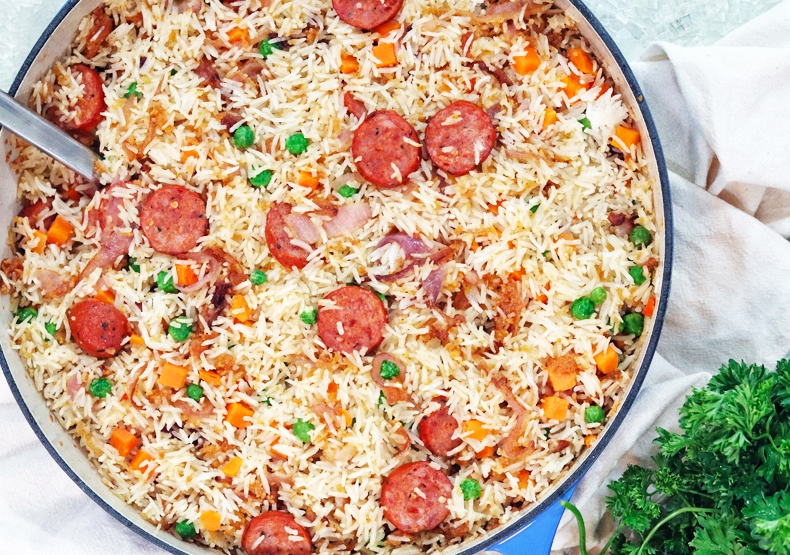 One Pan Sausage & Veggies Casserole
One Pan Sausage & Veggies Casserole
by
@caught.in.a.taste
"One pan casserole with @kayembrand small batch Andouille sausages. They come fully cooked and all I did was throw them in my fast causal one pan dinner recipe that's become a staple in my household because we just don't find enough time."
Serves4
Ingredients
Kayem small batch
Andouille sausage (3 ct.)
2 cups boiled rice
1 tbsp cooking butter
1 cup all purpose flour
2 cup frozen veggies of your choice
1 Onion cut up
1 cup Milk
1 cup Shredded cheddar cheese
Directions
Add butter to cast iron pan and allow it to melt on low heat.
Add flour to the pan and mix with the butter until the mixture turns golden brown.
Add onions to the pan and saute until they caramelize.
Add rice and veggies to pan and mix with onions.
Throw in the cheese and milk and mix again.
Add the andouille sausages cut into small medallions to the pan and mix well.
Put in the oven for 10 minutes at 415F.
Serve while warm.